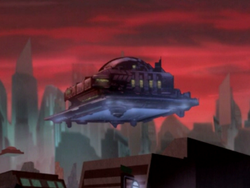 Dakota Platform 247 was a giant airborne platform, which consisted of a conglomerate of towns, equipped with all sorts of military applications.
History
Platform 247 was originally designed for the military but was eventually abandoned, thus becoming ghost towns. At some point Kobra moved in and used it as their headquarters.
Sighting
Ad blocker interference detected!
Wikia is a free-to-use site that makes money from advertising. We have a modified experience for viewers using ad blockers

Wikia is not accessible if you've made further modifications. Remove the custom ad blocker rule(s) and the page will load as expected.